Ciudad Obregon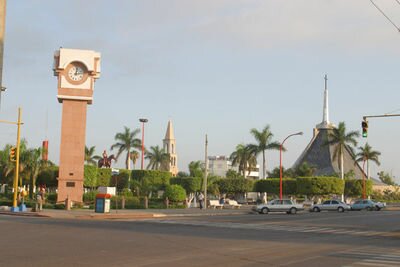 Ciudad Obregon (locally known as Obregon) is the second largest city in the northern Mexican state of Sonora. It is also the municipal seat of Cajeme municipality, located in the Yaqui Valley.

A lifestyle that combines traditional and modernism with the opportunities of economic growth. Located in the heart of the Yaqui Valley, Ciudad Obrego's stands out among tourists for its modern urban design and the comforts of a medium sized city, where cultural traditions and the advantages of contemporary living mesh to create an atmosphere of well being and productivity, of fun and security. It offers all the services for the modern tourist and business traveler; as well as the necessary infrastructure for meetings, symposia, and all type of academic and business reunions.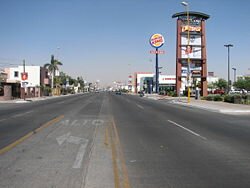 On foot or by car, the visitor experiences the pleasure of enjoying a city with broad straight streets where everything is near: hotel services, restaurants that serve the freshest and most exquisite meats and sea food, shopping centers, medical services with state of the art technology, university campuses, sport hunting, long nights in the city's nightspots that are packed on the weekends an above all, the hospitality of a population of 500 thousand people that are distinguished by having one of the highest education levels in the country. That's Ciudad Obregon, a young city barely 78 years old, proud of its Yaqui roots and of its immigrants that in the early 20th century came from Europe and the United States brought by the promise of a kind and fertile valley where they intermingled with the population come from the mountains and other regions of Mexico. From these origins arises a hard working and peaceful community that has created a wide spectrum of options to please its visitors.