Mexicali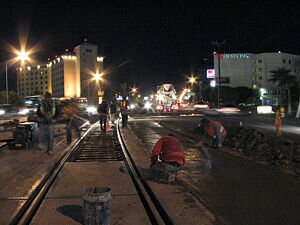 Mexicali, is the capital of the Mexican state of Baja California. Mexicali is also the seat of the Municipality of Mexicali. Founded on March 14, 1903, Mexicali is situated on the U.S.-Mexico border adjacent to Calexico and is the northernmost city in Latin America.

Mexicali also relies on tourism as a medium revenue, and visitors cross by foot or car from Calexico in the United States every day. Restaurants and taco stands, pharmacies, bars and dance clubs are part of the draw for the city's tourists. Many shops and stalls selling Mexican crafts and souvenirs are also located in walking distance from the border.

Also many residents from California, Arizona and Nevada look for medical and dental services in Mexicali, because they tend to be less expensive than those in the United States.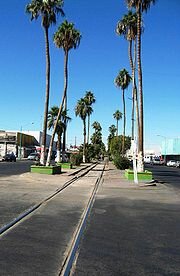 Mexico's drinking age of 18 (vs. 21 in the United States) makes it a common weekend destination for many high school and college aged Southern Californians who tend to stay within the Calzadas Justo Sierra, Benito Juarez and Francisco L. Montejano.

Mexicali is also home to several pharmacies marketed toward visitors from the United States. These pharmacies sell some pharmaceutical drugs without prescriptions and at much lower costs than pharmacies in the US. Many medications still require a doctor's prescription, although several accessible doctor offices are located near the border as well.

As well in the musical side, Mexicali hosts one of the most important events in Progressive Rock in the world: Baja Prog. As of the early 1990s (the first concert was held in 1997), Baja Prog has always been in the eyes of the world for being an event gathering the best music groups of the progressive rock scene. This show was created and still organized by local musician and member of the band CAST Alfonso Vidales Moreno. This massive event, gathers tourism from all over the world.