Xalapa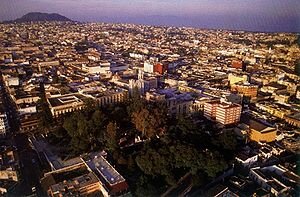 Xalapa de Enriquez, commonly Xalapa or Jalapa is the capital city and second largest city of the Mexican state of Veracruz and the name of the surrounding municipality. In the year 2005 census the city reported a population of 387,879 and the municipality of which it serves as municipal seat reported a population of 413,136. The municipality has an area of 118.45 km2. Xalapa lies near the geographic center of the state and is the second-largest city in the state after the city of Veracruz.

The full name of the city is Xalapa de Enriquez, named in honor of 19th-century Governor Juan de la Luz Enriquez. Its name is pronounced [xa'lapa] in Spanish and IPA: /h?'l??p?/ in English. The city's nickname "La ciudad de las flores " (The City of Flowers), was bestowed by Alexander von Humboldt, who visited the town on 10 February 1804.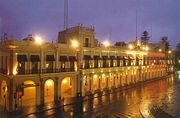 Xalapa is often called the "Flower Garden of Mexico" and flowers play an important role in the economy. Xalapa is one of the most important places for Coffee production in Mexico due to its ideal climate, and coffee beans are grown on both smallholdings and large estates in the surrounding mountains. The tobacco industry also forms a part of the local economy with the process of producing cigarettes, and the growing of tropical fruits. Processed foods and beverages are also produced in Xalapa.

The municipality has a total surface of 5,261,400 hectares, of which 3,457,363 hectares are seeded for agricultural production. The main agricultural products in the municipality of Xalapa are maize, sugar cane, orange green chili and coffee. Approximately an area of 4,500 hectares is dedicated to cattle ranching, inclusing the rearing of pigs, horses and goat. Bird-raising and avicultural farms have certain importance in Xalapa. Warehouses and factories for making of footwear, clothes, books are also present in Xalapa. In the municipality as of 2005 it had 75 hotels, 223 restaurants and 25 travel agencies.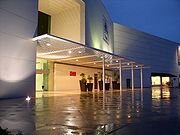 Xalapa is a thriving center for commerce and many multinational companies have branches in the city. These include Wall-Mart, Superama, The Home Depot, Liverpool, Sears, Costco, Comercial Mexicana, C&A, Fabricas de Francia, Coppel, Garcia, Milano, Burger King, Mc Donalds, Domino's pizza, Pizza Hut, Subway, Kentucky Fried Chicken, Office Depot, Oxxo, Block Buster,Hugo Boss, Pull and Bear, and Carl's Jr., etc.

Xalada also has a number of cinemas, some of them of substantial size like the Cinepolis Museum (10 screens), Cinepolis the Americas (16 screena), and other cinemas such as Cinepolis Crystal.